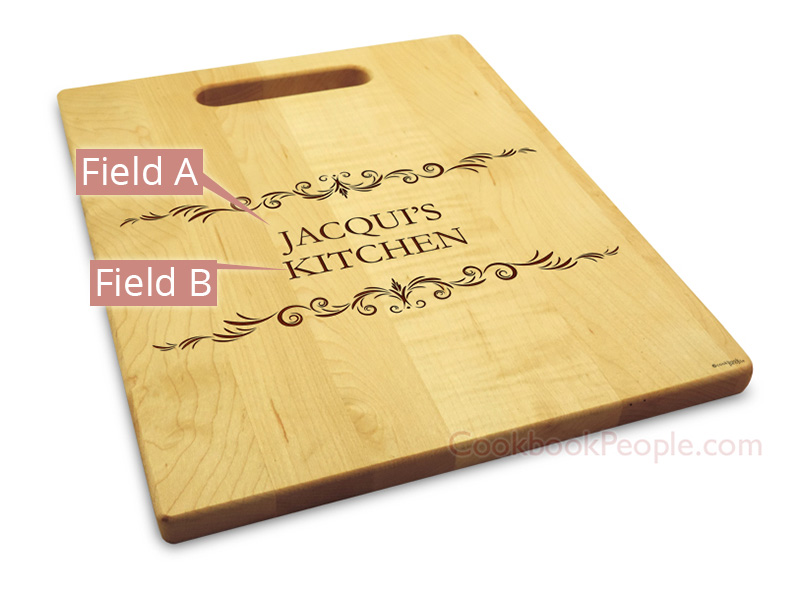 Small cutting board rounded corners & handle 11x14" Maple wood
100% Made In the USA: We manufacture it, we engrave it!
Use this board to carve the roast, slice bread or serve cheese. Or just hang it in the kitchen and look at it! Its unique shape is sure to draw attention; an excellent gift for yourself or for someone special. This beautiful handled cutting board is one of our best sellers. Made from solid Vermont maple, it is sure to last a lifetime. This cutting board is a welcome addition to any kitchen.
These boards are completely finished and treated with oil, so they can go straight to use right after arriving. The smooth, bright maple wiill cheer up any kitchen.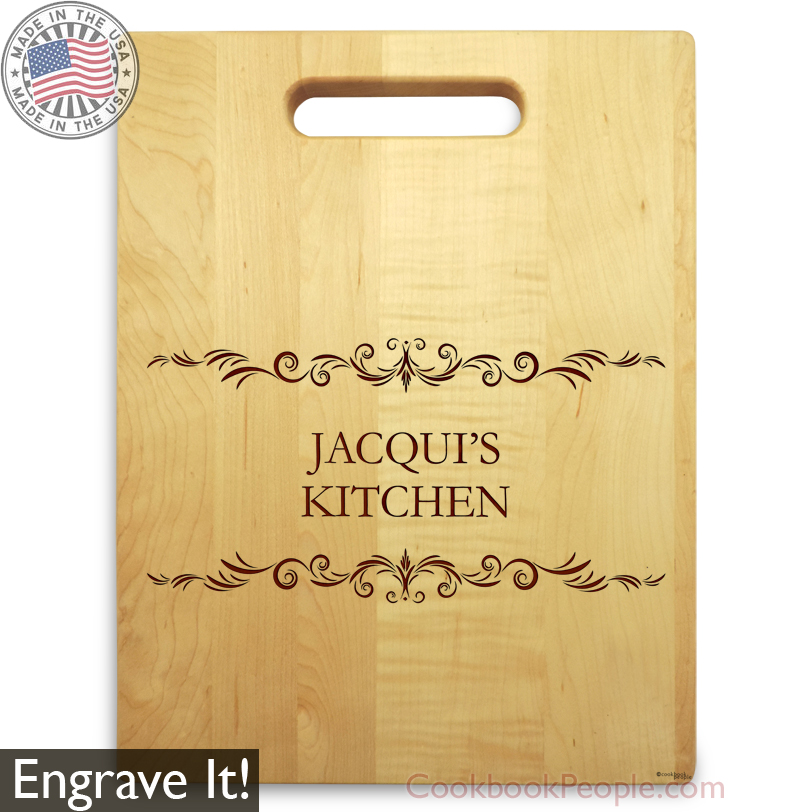 A good hardwood cutting board is a great investment. It provides a durable and practical cutting surface. A wood cutting board will not dull your knives, it looks great and it is a natural product. Whether you are cutting meat, vegetables, breads or cheese, a wood cutting board is an essential tool in any kitchen.
This beautiful maple cutting board is easy to maintain, simply wash with warm water, rinse and let dry. Applying cutting board oil regularly.
There is no juice groove on this board.