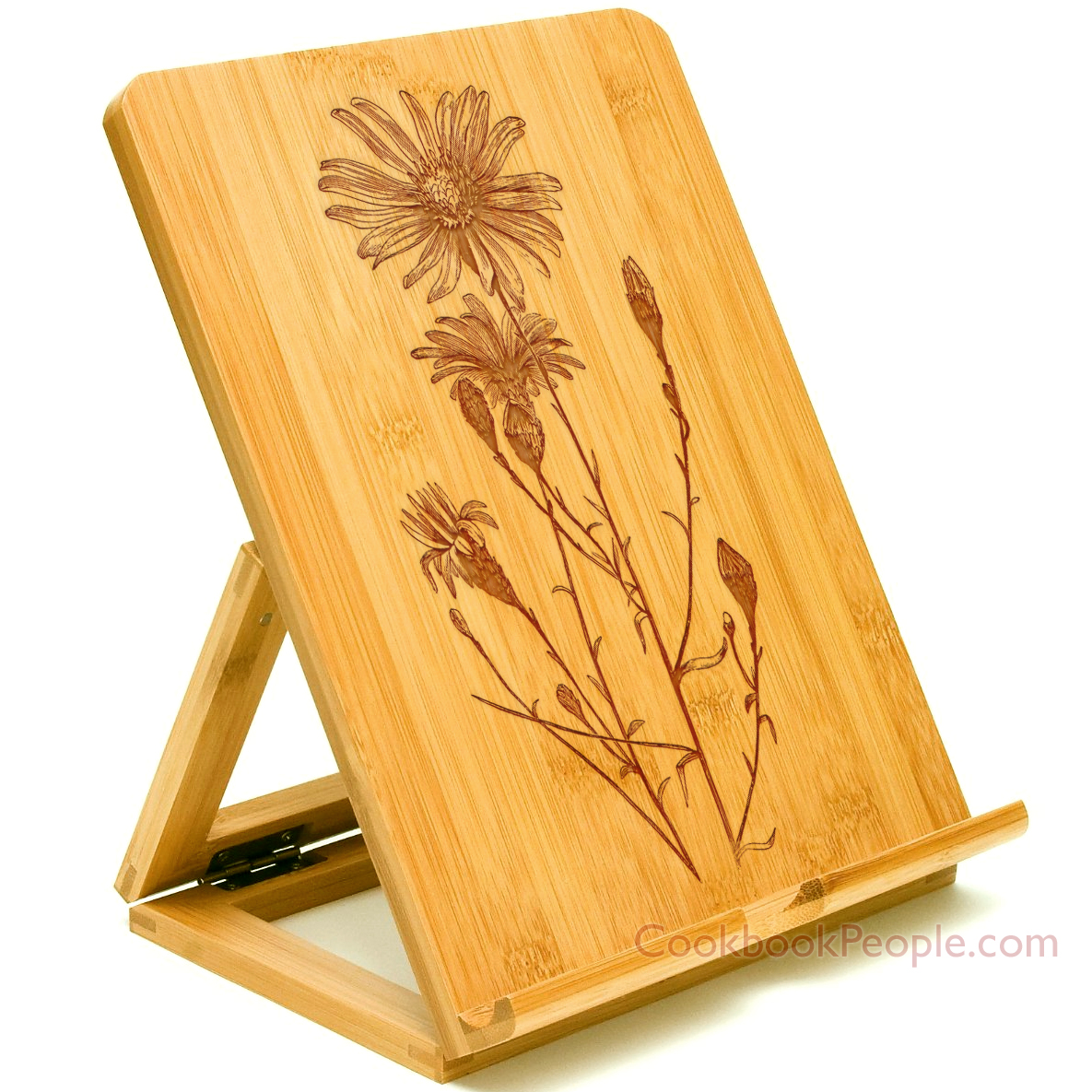 Beautiful iPad/Kindle/Android/etc Tablet Stand that Reflects your taste
Why leave a piece of plastic on the counter or at your desk when you remove your iPad? Our Artware iPad Stands ensure there's always something interesting that reflects your own tastes.
Perfect for any tablet, and especially iPads: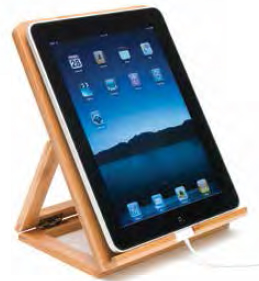 Adjustable back allows multiple viewing angles for office desks, kitchen countertops and more. Great for Kindles, Windows tablets, iPads, Minis, Android tablets, smart phones and thinner books as well.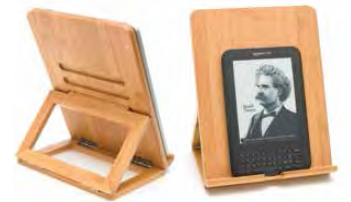 Easy to clean with mild soap and water. Dry thoroughly after washing.

Constructed of ecologically responsible bamboo for natural look and feel.

Looks great in the office as well as the living room, bedroom or kitchen.

Adjusts to three different positions.

Adjusts to 8-1/4-Inch high.

Dimensions: 8-inch wide by 1-5/8-inch deep by 8-1/4-inch high.
We offer an enormous variety of iPad stand designs to fit your personality. See our entire Artware iPad Stand collection here. We also do bulk designs, allowing you to put your company logo or other ideas on the stands.